Come and discover that you can very well be guided in drawing as in painting by interposed screen.
EVERY WEDNESDAY EVENING
A first videoconference course is already in place and operates every Wednesday evening from 8:30 p.m. to 10:30 p.m.. This course is specially adapted for those who work. We operate with at least two students and a maximum of four.
HOW DOES THE VISIO PAINTING AND DRAWING COURSE WORK?
We use video sharing software (from a smartphone, tablet or computer) depending on the preferences of the students and the quality of the connection. This can be Skype or Zoom.
I guide each of the students at every stage of their painting, both in choosing the right brush and in making the mixture of colors and how to spread or diffuse it on the canvas.
Students must prepare their materials in advance: brushes, tubes of colors, supports, …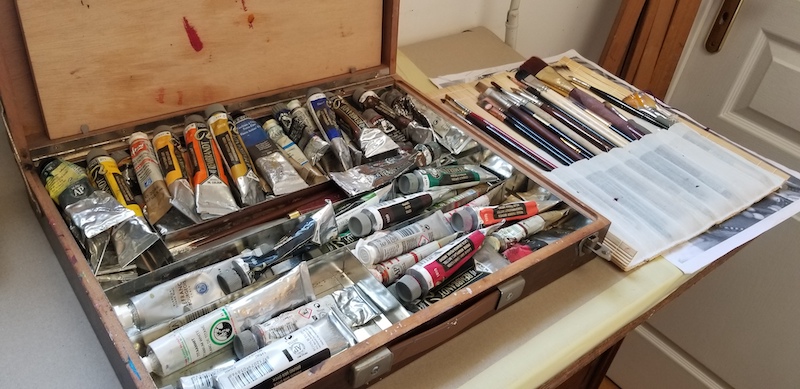 For practical advice, you can contact me and I could give you more specific information.
COURSES ON DEMAND
Other courses can be set up on request, either at the usual hours of 2 p.m. on Tuesdays and/or Thursdays, or according to the dates and times at your convenience, provided you are at least two registered.
For more information on the terms and conditions (schedule, material, cost) please contact me.
Looking forward to seeing you again or getting to know you!
Jacques Berté